Margret's oil paintings are exhibited in galleries throughout the United States, England, Australia and Russia. Here is a list of the U.S. Galleries where Margret's oil paintings are on exhibit: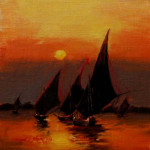 Bronze Coast Gallery
Cannon Beach, Oregon
Now in its 20th year, Bronze Coast Gallery has become one of the Oregon Coast's premiere fine art galleries exhibiting bronze sculpture, paintings, photography, and giclee prints from thirty of the finest award winning regional, national and international artists. Located just 90 minutes from Portland in Cannon Beach, Oregon.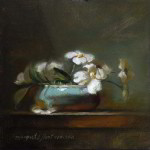 Galerie Gabrie
Pasadena, California
Located in beautiful Pasadena, Galerie Gabrie helps clients explore the world of traditional art featuring objects of beauty, quality and value in order to enhance your life through the acquisition of truly fine pieces for your home, office, business, family and pleasure.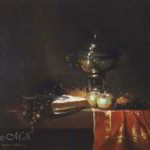 Gallery 903
Portland, Oregon
The sunniest corner in the Pearl District is the home of Gallery 903 which opened in the fall of 2010. Owners, Susan Hodge and Herschel McGraw are dedicated to the exhibition of exceptional contemporary painting, sculpture, and photography by established and emerging artists.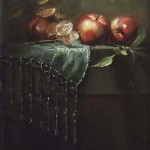 Highlands Art Gallery
Lambertville, New Jersey
Highlands Art Gallery is located in beautiful downtown Lambertville, New Jersey – deemed one of America's prettiest towns by Forbes.com. Owner, Cheryl McDowell, carries an exceptional selection of representational oil paintings and sculpture by notable, living artists from around the country, including most Master Level and Signature Level Artists in national art organizations in the area.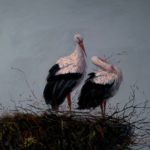 Rental Sales
Portland, Oregon
Located across the street from the Portland Art Museum, the Rental Sales Gallery was founded in 1959 as a nonprofit gallery to help promote public awareness of Oregon arts by showcasing regional artists. The gallery's unique feature is their rental/sales policy where clients can rent or purchase on a contractual basis.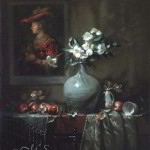 Southwest Gallery
Dallas, Texas
Southwest Gallery boasts 16,000 square feet of space to feature fine 19th and 20th Century paintings and sculpture. Having been in business for over four decades, it is one of Dallas' oldest and largest art galleries. They offer a huge frame selection along with professional art restoration services.
Would you like to exhibit Margret's oil paintings?
Please let me know if you are interested in representing Margret's paintings.  As you can see from this site, she specializes in oil paintings of still life, floral, or landscapes with dramatic skies all ranging in size from 6×6 modellos to larger pieces such as 30×30 or 30×36. Oil paintings are executed on fine linen, gold and silver leaf, wood panels, or copper often using, exclusively or partly, paints made from natural pigments. Please contact Margret through her contact page.